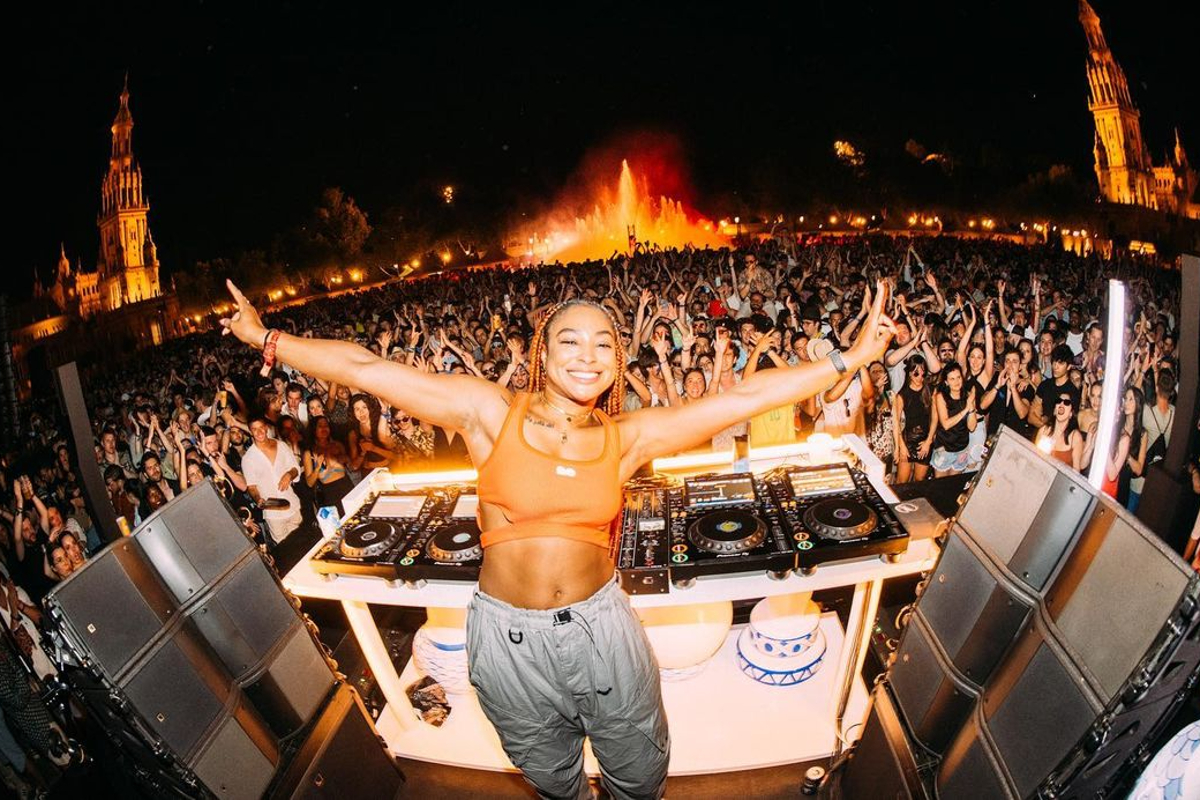 On June 3–4, Jamie Jones, Seth Troxler, HoneyLuv, SG Lewis, Mason Collective, and more will take the decks in Los Angeles, California where Jones will bring his legendary part series over from Ibiza, in partnership with Future Primitive. In anticipation of Paradise in the Park, HoneyLuv has curated a unique Spotify playlist consisting of her own singles and regular track IDs used throughout her sets. Recently named one of Dancing Astronaut's Artists to Watch for 2023, HoneyLuv has been on a tear through California, recently coming off a strong run of shows at Coachella.
The leading track of the ORBIT playlist includes HoneyLuv and Seth Troxler's new EP, Sex & The City. Out now on The Martinez Brothers' and Troxler's Tuskegee Music, "Sex & The City" ends a three-year hiatus for the record label, sampling a 90's tune from Paul Johnson and fusing old-school rhythms with a jazzy breaks and a pulsating bassline. As a whole whole, HoneyLuv's ORBIT Playlist features a diverse grouping of tunes from Honey Dijon, Oliver Dollar, Derrick Carter, and more.
Get ready for Paradise in the Park with HoneyLuv's ORBIT Playlist below.
Featured image: HoneyLuv/Instagram
Categories: Features