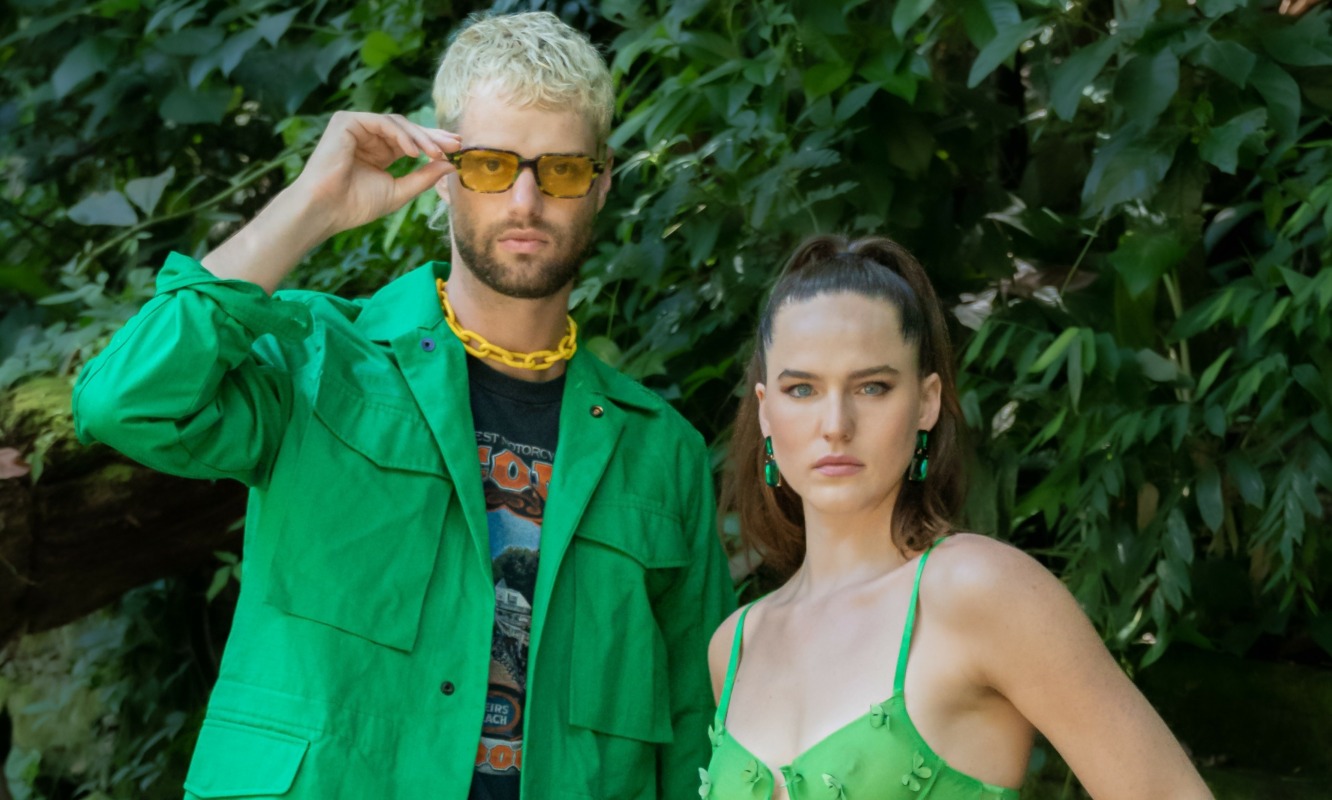 In an exclusive ORBIT Playlist curated by WET TENNIS album makers Sofi Tukker, Dancing Astronaut looks ahead to Seismic Spring: Lite Edition in Austin, Texas. The boutique house, techno, and underground festival takes over The Concourse Project from May 19 – 20.
---
Seismic Spring: Lite Edition headliners Sofi Tukker take Dancing Astronaut readers into their set at the Austin festival with a succinct but illuminating ORBIT Playlist that reflects their recent tastes.
"We listen to a lot of different music, but these songs we all agree on 🙂 We've been DJing some of them and just listening to a bunch of them recently!" the production pair, comprising Sophie Hawley-Weld and Tucker Halpern, told Dancing Astronaut.
The ORBIT Playlist lands shortly after Sofi Tukker's first post-WET TENNIS single, "Jacaré," hit digital streaming platforms on April 21 via Ultra Records. In addition to the new one-off, Sophie Hawley-Weld's flashy but comfy tour pants are now available for purchase at the "WET TENNIS" online store.
Sofi Tukker are currently in the midst of their WET TENNIS festival tour, with main stage bookings at Bonnaroo, Lightning in a Bottle, Governors Ball, Lollapalooza, and a series of overseas showcases. The trailblazing "Drinkee" duo will headline Seismic Spring: Lite Edition alongside John Sumit and deadmau5's rarefied TESTPILOT techno alias.
Gear up for Sofi Tukker's headline set at Seismic Spring: Lite Edition by streaming their specially-curated ORBIT Playlist below.
Tracklist:
Sacrifice ST Mix – SOFI TUKKER, KX5
Again – The George Kaplan Conspiracy 
Here I go Again – Mindchatter
Tamo Loco – Hugel
Jacaré – SOFI TUKKER
Cithara – Tim Hox
Icaro – Neon Energy remix
Acid or Techno – Silver Panda
Lookin for Something – Luca Debonaire, Miackel Telussa
Where Do we Go – Harry Romero, Weiss
The Art of Walking On Your Own – KC Lights remix
El Gusano – Dutore, Diego Antoine
Swing – Jose Gonzalez (Solomun remix)
Ethnica – Nico de Andrea, Vanetty
Voodoo – Gorgon City"
Featured image: Vanessa Vlandis
Categories: Music