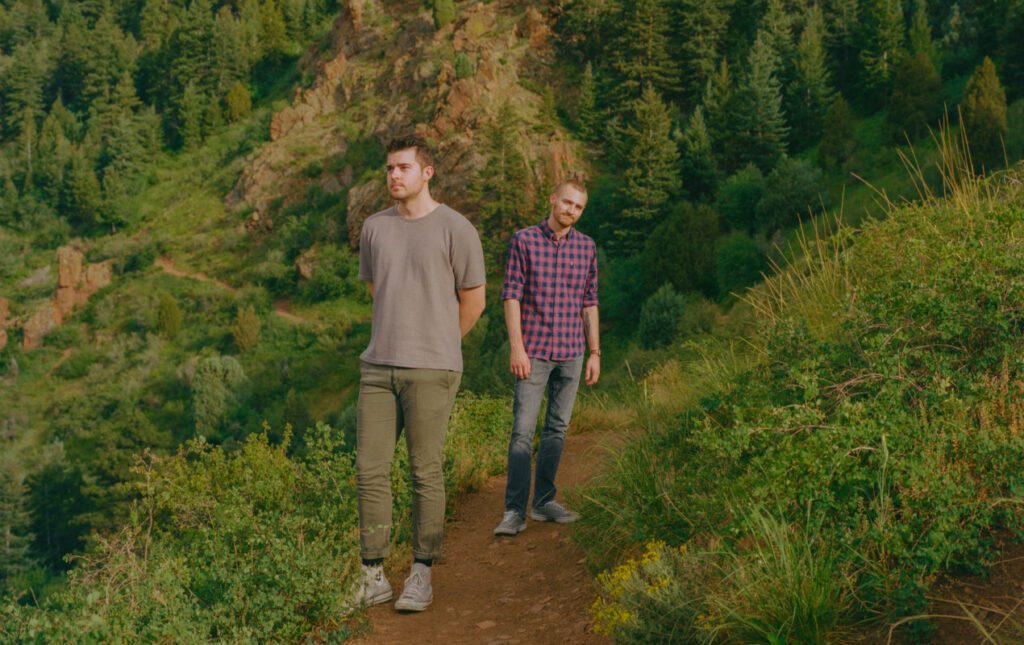 Last Heroes' debut album is here. Over a year ago, they set out to the mountains of Colorado with a singular goal of refining their craft and focusing their energy on the body of work that would become their debut album. Now, their creation is ready for the world to hear on Lowly.
All I See, You See Me shows off the Denver-based duo's refined production skills, perfectly blending different genres and soundscapes across a 12-track album. And it captures the feelings of euphoria and sadness, energy and calm, and everything in between. It's deeply moving while maintaining an ease of listenability and while diverse in style, the album remains cohesive. 
The meaning behind All I See, You See Me is an extension of why Last Heroes started the project in the first place. The valorous moniker came to be through the duo's hopes of creating a platform that would bring people together, and remind everyone that they have a purpose in life. Big or small, visible or not, everyone has an impact that ripples and the message and meaning behind their debut album is no different.
"'All I See, You See Me' is a representation of everything we have been working to accomplish in music. The album really feels like a piece of us, reflecting on past experiences as well as the moments we lived while writing it. It's so unreal to finally have it out in the world." – Last Heroes
Last Heroes have methodically risen the ranks since they formed in 2016 and All I See, You See Me is the culmination of their efforts. Everything they've learned along the way—through collaborations with legends like Seven Lions and Tritonal, remixes for Gryffin and ILLENIUM, and solo projects like their 'Finding Light' and 'Threads' EPs—gave them the skills they needed to put out a body of work as ambitious as this. Previously delivered singles like one of Dancing Astronaut's most-anticipated IDs of 2023 "Odd Ones Out," "Stay The Night," "I Love You Enough To Let You Go," "Back Now," and "Atmosphere" were released in the rollout to the album's full release.
The album arrives the same day Last Heroes kick off their debut headline tour in San Francisco at The Midway. The 14-stop tour features dates in Denver, Los Angeles and New York to name a few. Listen to Last Heroes' debut album All I See, You See Me, released via Lowly, below.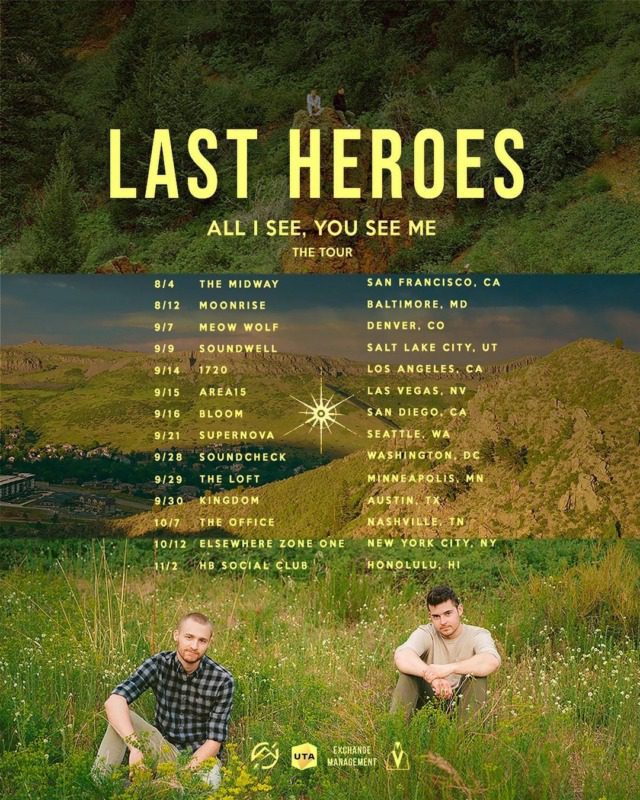 Featured image: Alex Kittoe
Categories: Music