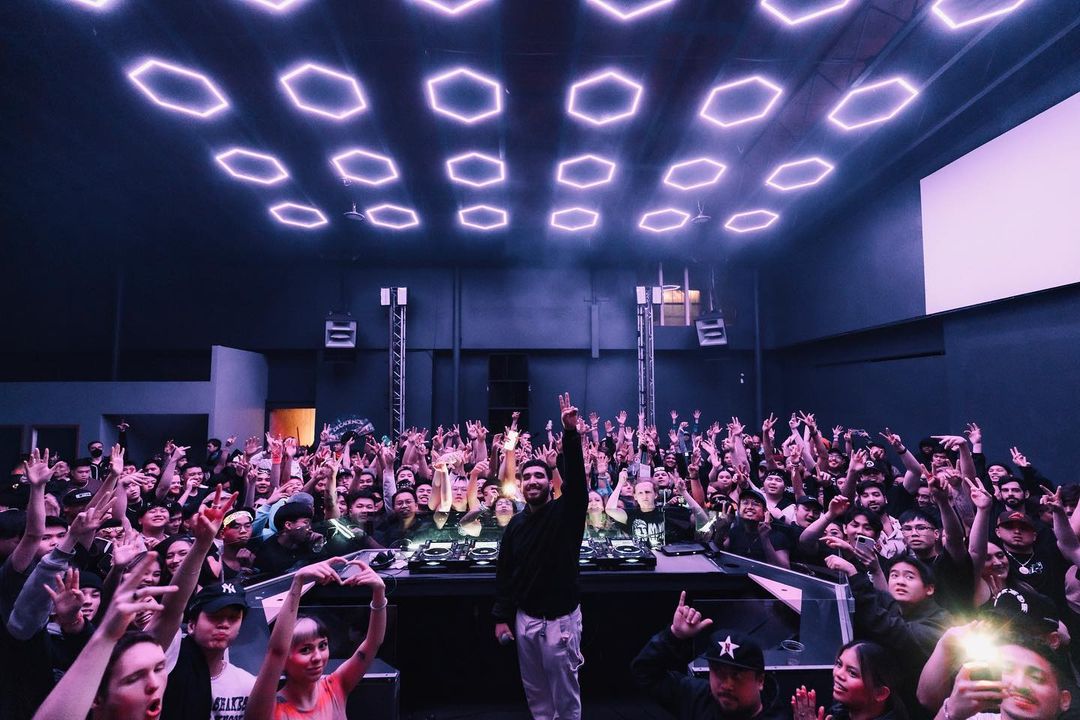 One of the premiere up-and-coming producers out of Southern California is kickstarting his 2023 campaign. And that's Dancing Astronaut Artist to Watch in 2023 ALEKO—who has become well known for his high-octane live sets—and a highly anticipated track from those sets is now being freed. After playing it out for quite some time now, ALEKO was able to finally perfect his take on The Weeknd's "After Hours" and give it a proper release.
ALEKO's "After Hours" reimagining is everything followers of the San Diego Waterboy have come to know and love. Rife with crisp production with an edgy vocal from The Weeknd to compliment it, ALEKO's take is perfect for both the live setting and for a drive down the highway with the windows down. After turning in an official remix for Boombox Cartel's "Fatal Attraction" in 2022, the Southern California native had been quietly working on refining his craft before unleashing the fruits of that labor on the world in full force this year. And unreleased IDs like this one played a crucial role in why he was named an Artist to Watch in 2023 by Dancing Astronaut. Now, those who haven't been lucky enough to catch him live are about to find out why he was so deserving of the honor in the first place.
ALEKO has become a staple on the Brownies & Lemonade circuit. He's on the heels of playing in support for Knock2 as part of his ROOM202 tour as well as for FrostTop during his debut headline performance in Los Angeles. He was also recently announced as part of the lineup for MONTA's label takeover in the City of Angels on June 2 alongside Sublab and label boss Boombox Cartel. Listen to ALEKO's "After Hours" remix below.
Featured image: Tylor Vi
Categories: Music