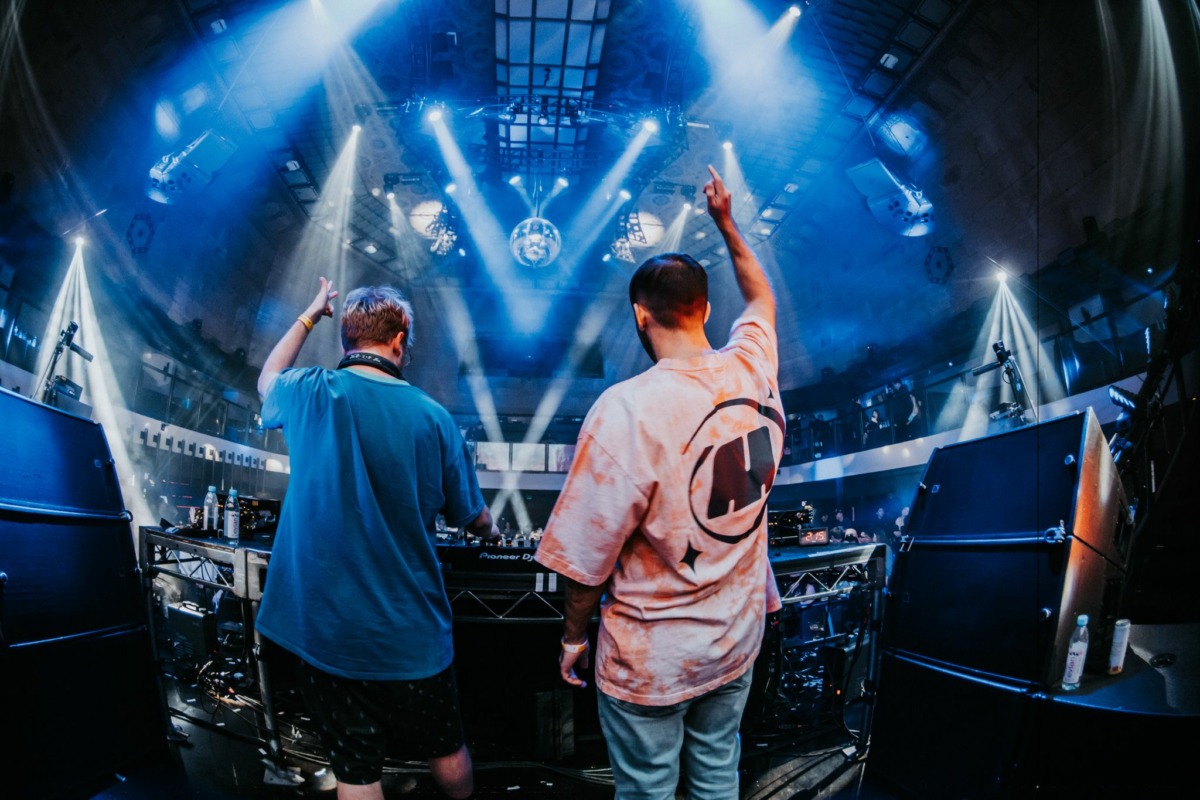 STAR SEED's rampant release run is continuing with their second EP in as many months. After releasing their most ambitious project to date in the form of ESSENCE—an eight-track EP on Insomniac's Lost In Dreams—the experimental melodic duo reach back into their war chest of creative soundscapes with a three-track EP. And Pathfinder is a reunion between STAR SEED and Seven Lions' Ophelia Records, a label they've become a staple on over the years.
Lead by its title track—a collaborative effort between STAR SEED and Austrian-producer Beatcore—"Pathfinder" exemplifies perfectly the experimental electro-pop, melodic bass fusion that the Dancing Astronaut Artist to Watch alums have mastered so well, with vocals from Meggie York to infuse the track with sheer energy and euphoria. "Biome Seeker" then sees STAR SEED reunite with Vaance on a bouncy bass cut to follow up their previous meeting, "Don't Forget." And last but not least, the EP concludes with a dark and heavy yet upbeat and aptly named instrumental titled "Black Hole." Pathfinder was also accompanied by a release party at Tulua Nightclub in their hometown of Cincinnati with the set due to be recorded and streamed across Opehlia's channels sooner than later.
STAR SEED have long been intertwined with Ophelia Records and their connection goes all the way back to the duo's year of origin on 2020 when they released "Heaven" as part of Ophelia's Advent Volume 2 compilation album. Fittingly enough, "Heaven" also includes the angelic lyrics of Meggie York just as "Pathfinder" does. STAR SEED released their debut EP Innerspace on the label as well back in 2021, which included its lead single "Ultraviolet"—a collaboration with Tsu Nami—as well as a collaborative effort with YULTRON. In 2022, the duo returned to the label with their three-track EP Digital Forest as well as the lead single off Advent Volume 5 "Alone". They also received inclusion on Seven Lions' Beyond The Veil remix album with their remix of "Stop Thinking." Fast forward to 2023 and STAR SEED continue to push their innovative sound design on Pathfinder. Listen to their new EP in full below.
Featured image: Dutches Richards (via Drawing with Light)
Categories: Music