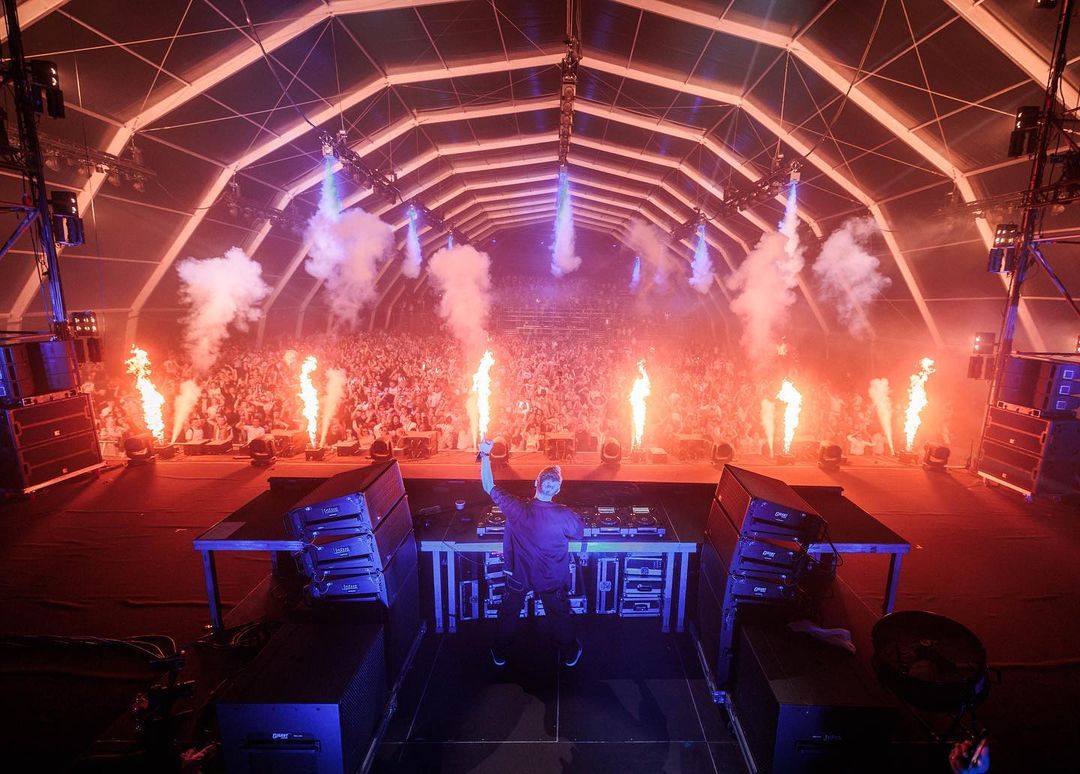 Welcome to the next phase of Blinders. It'd been just over a year since his name had last popped up musically—reuniting with the STMPD RCRDS boss on Sentio—and even longer since his RAV APPEAL EP, his last previous solo outing. But moments after Zedd excited the booth during Martin Garrix's Friday night closing duties at Bayfront Park—although it had quietly been revealed 24 hours earlier at Tomorrowland Winter—Garrix publicly uncovered yet another fresh ID to an audience in downtown Miami. And shortly after three consecutive videos of it were shared to the Dancing Astronaut Instagram story, Blinders stepped in to properly claim its ownership. Just shy of two months later, "Prayer" is now officially here.
The concept for "Prayer" had actually been bubbling since before the pandemic hit, with Blinders explaining that he was originally purposing it to be unleashed in Boom that July but was forced to keep it in his back pocket until the time was right. That time was 2023. And the jaws of just about everyone— either in attendance at Ultra or enjoying the livestream from the comfort of their home—had categorically dropped when Garrix slid a couple minutes of techno in the middle of another all-time set.
Blinders explained that "Prayer" stemmed from his affinity towards nature, adding that "[he] wanted to make a song that will be [his] sound vision of this alien-looking insect called Praying Mantis." And "Mantis" was actually its working title before he stumbled upon a spine-chilling vocal sample that made him figuratively "think about it as a prayer." The result? An emphatic maturation of the forward-thinking stylistic path he'd embarked on with his six-sided EP from early 2021, with Blinders lacing his searing bass-house recipe on the ends with a brooding midsection of techno that ultimately enabled it to be a dark horse for the most-awaited ID from Garrix's Ultra set, even more so than "Shelter" or "Inside Our Hearts." With a dub mix now inbound sooner than later, stream Blinders' welcome return to STMPD RCRDS below.
This @BlindersMusic ID has me in a chokehold pic.twitter.com/8xs9EZdwHZ

— Dancing Astronaut (@dancingastro) March 30, 2023
Featured image: Adrian Bykowski
Categories: Music