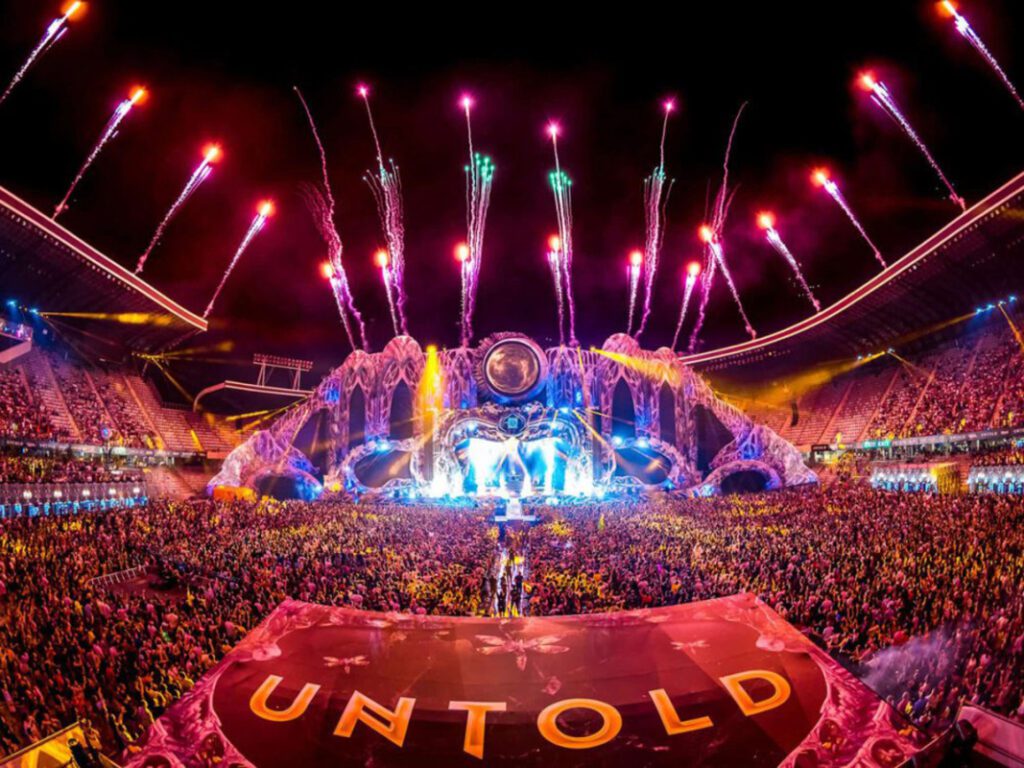 Dubai's music scene is gearing up for an unprecedented event – the city's first mega music festival, UNTOLD, the festival brand with its root in Romania, is expanding its reach and launching UNTOLD Dubai.
From February 15th to 18th, Expo City Dubai will transform into a melting pot of musical genres, hosting over 100 of the world's most popular artists.
[embedded content]
With a track record as one of Europe's premier festival brands, UNTOLD will be bringing the same level of production and fan experience as their flagship Romanian festival. Their Middle East expansion is destined to be an unforgettable experience for festival-goers and the citizens of Dubai. The location, Expo City Dubai, was built to be its own futuristic mini-city inside of Dubai proper and is being completely transformed into a festival city all its own.
As a hub for the Middle East, Europe and Asia, the four-day event is expected to attract over 70,000 daily attendees from around the world who will descend on Dubai's futuristic cityscape to join together bonded by their common ground – a love of music.
The festival's first phase lineup is a mix of electrifying DJs and massive live acts.
Headliners include British pop sensation Ellie Goulding, American rapper G-Eazy, Major Lazer, Bebe Rexha, Don Diablo; German techno maestro Paul Kalkbrenner; Timmy Trumpet, Hardwell and, of course, headlined by trance titan — Armin Van Buuren.
General passes start at 185 euros — $197 US — with prices set to increase after November 15th.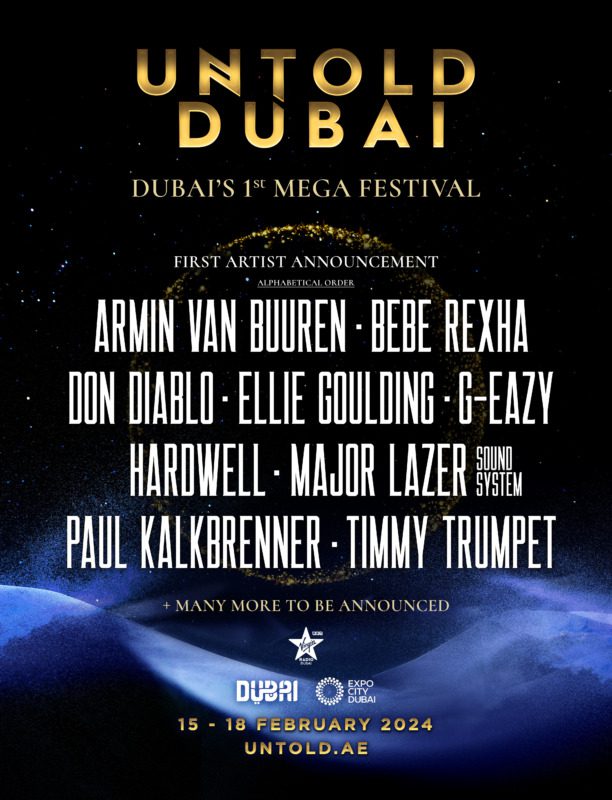 Categories: Music