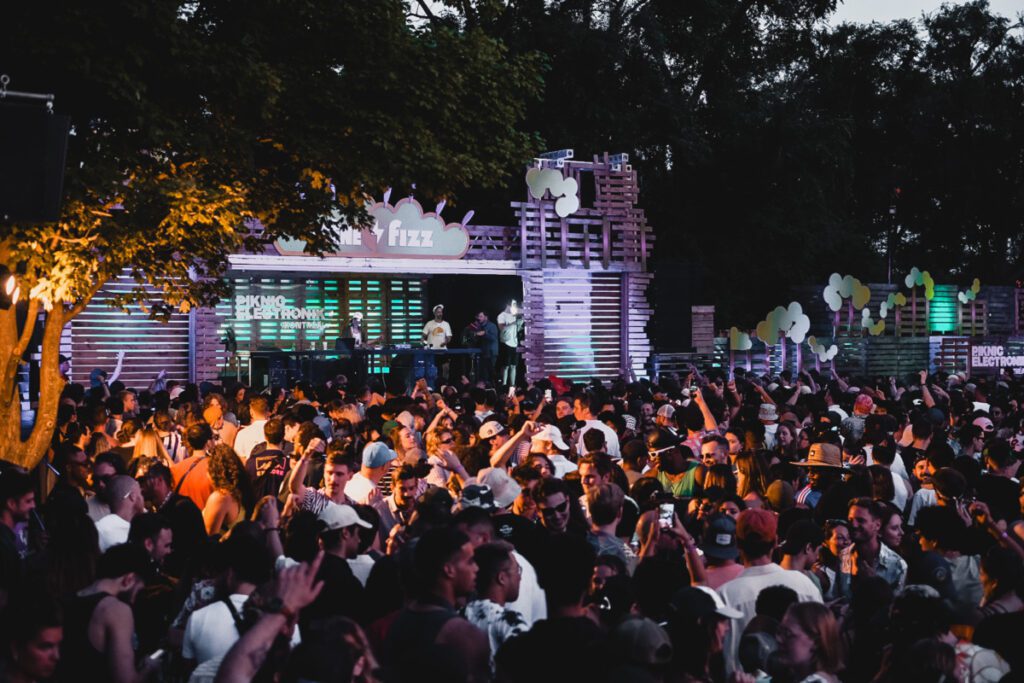 Now in its 20th season, it's no secret that a summer in Montréal would feel incomplete without the vibrant Piknic Électronik series. 2023's season lineup has magnified the event series to international eyes, bringing out dance music's biggest names to their freshly minted OfF Piknic parties, while still retaining that intimate local touch for the weekly parties.
It's surreal to think the best is yet to come, as Piknic Électronik readies itself for the season's peak over the imminent Labour Day weekend. From September 1–4, the Parc Jean Drapeau island is poised to host four consecutive day-to-night parties with a commanding female headlining presence, signalling that summer isn't even close to being over. 
The weekend kicks off with two consecutive OfF Piknic parties, featuring international bookings CAMELPHAT to headline the September 1 event, followed by a sold-out party with Peggy Gou on September 2. The long weekend continues into their scheduled Sunday Piknic programming, bringing back local legend Misstress Barbara to grace the SCÈNE Fizz stage, and re-introducing their secondary SCÈNE du Boisé stage with the city's cowboy du risque, Forrest. Ending the weekend with a bang, the final event of the four-day bender brings out The Blessed Madonna on September 4. 
Tickets for all remaining OfF Piknic and Piknic shows are available for purchase exclusively online.
Featured image: WAKTR
Categories: News