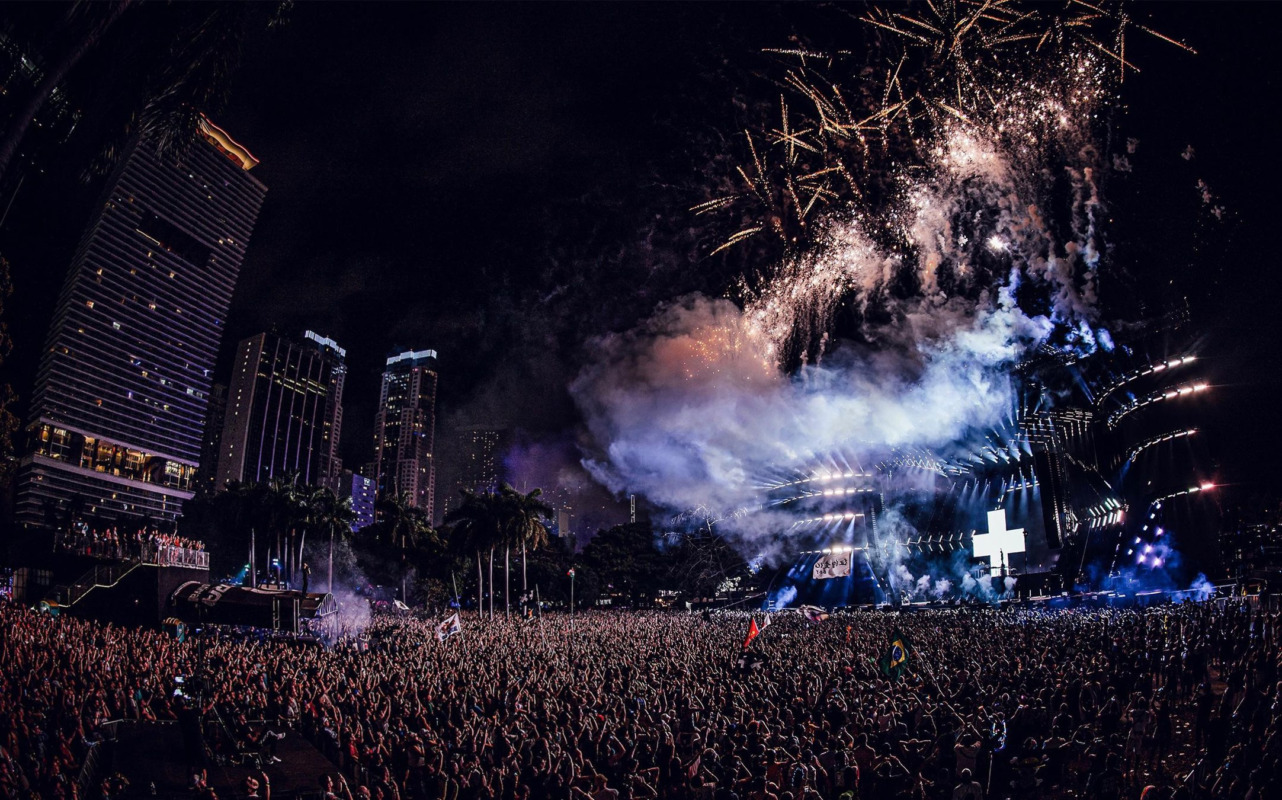 Martin Garrix and Bonn in the same title? Reading that is all it takes to drum up even a tenth of a percent of excitement. The story of "Hurricane"—the official title after an admirable decision was made to reverse its change to "Shelter" based on fan reaction—travels back in time almost a year. Towards the beginning of his weekend two stint in Boom, the STMPD RCRDS boss slotted in an ID under the acapella of "Burn Out" that we hadn't been introduced to the week earlier. And while many had reasonably predicted his involvement, Garrix put it in writing this past March when he unexpectedly swapped out the mashup acapella and subbed in a vocal from Bonn. But that wouldn't be where the "Hurricane" credits start and stopped, with Dancing Astronaut Artist to Watch in 2023 Sentinel turning it into a three-headed mega-collaboration—technically five if we're actually counting heads—shortly after Garrix unloaded just shy of a dozen IDs inside Bayfront Park.
Three months later, "Hurricane" has made landfall. And to get everyone up to speed on all fronts, it doubles as the first original release from all three artists in 2023 and the third single from Tomorrowland Music's incoming sequel EP, following DubVision's "P.R.O.G.2" and Julian Jordan's "Aspirin." But—of course—this article can't continue without acknowledging that "Hurricane" is a long-overdue reunion between Garrix and Bonn after four years, joining a legendary collaborative lineage that includes "High On Life," "No Sleep," and "Home."
And "Hurricane" doesn't simply lengthen the Garrix and Bonn relationship, it raises the bar that creates a very plausible argument that it unseats their first go-around, lending itself to the front end of the former's all-time releases aside tracks like "Poison," "Starlight (Keep Me Afloat)," and "Lions In The Wild." While Garrix and Sentinel dial up a dance music golden age-like lead of progressive house at an unfathomably high level, Bonn stands front and center to light the way with a goosebumps-inducing vocal that gives "Hurricane" that undeniably feeling of instant-classic potential. As we now move under the two-week countdown until four consecutive nights of Martin Garrix at The Brooklyn Mirage—where there's not an ounce of doubt that the entire population of Williamsburg will be shouting these lyrics at the top of their lungs—stream the release that just put in a bid for 2023's track of the year below.
"HURRICANE" COMING THIS FRIDAY 🌀@MartinGarrix x @sentineltrio x @iam_bonn

They changed the name back from "Shelter" and it'll be the third single from @stmpdrcrds x @TML_musiclabel's collab EP pic.twitter.com/KRZyFNHW36

— Dancing Astronaut (@dancingastro) May 29, 2023
Featured image: Louis van Baar
Categories: Music